Tips and shortcuts for better browsing
From tab groups, to learning time-saving keyboard shortcuts, these Chrome tips can help you get things done more quickly with your browser.
Organise your tabs with Chrome tab groups
Create your tab group
You can group tabs to keep related pages together in one workspace. To create a tab group, just right-click any tab and select Add tab to new group.
Right-click a tab.
Click Add tab to new group.
Click New group or click the name of an existing tab group.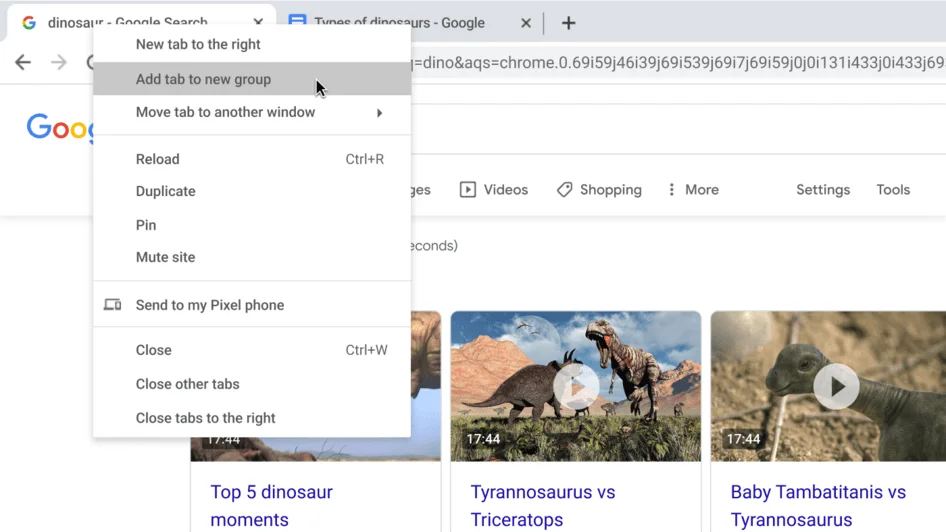 Name your Chrome tab groups and customise colours
Customise Chrome with these tips
Create Chrome shortcuts to your favourite sites
Shortcuts can help save you precious time. Just go to the 'Shortcuts' dialogue in the Customise menu.
Open a new tab.
At the bottom right, click Customise.
Click Shortcuts.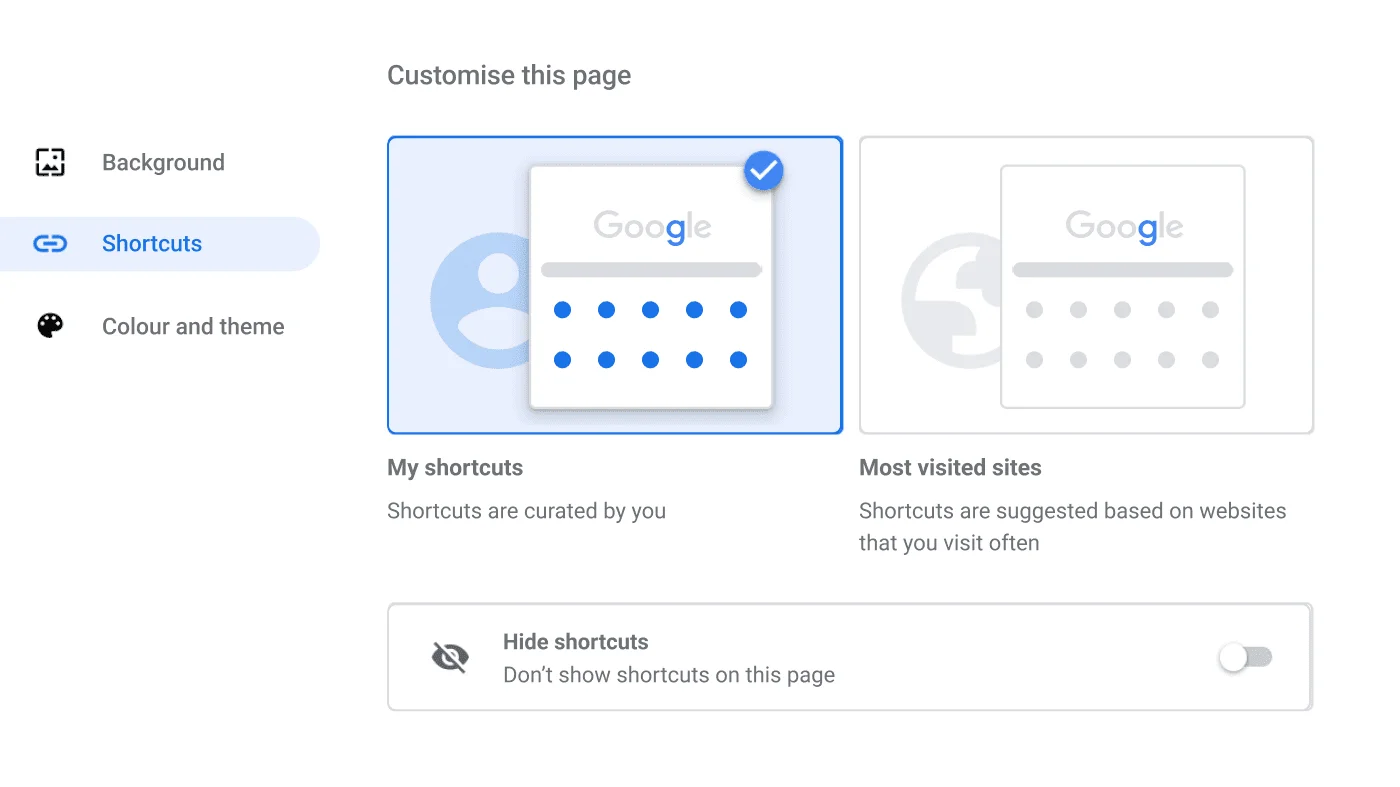 Choose your browser's colour
Sync Chrome across your laptop and phone
Helpful tips to maximise Chrome
Fill in and save PDFs without losing your edits
Fill in a PDF form in Chrome, and don't worry about losing the information that you entered. Just save it with your inputs and when you open the file again, you can pick up where you left off.
Fill in the PDF in your browser.
Click Download .
Select either the 'Original' or 'Edited' version.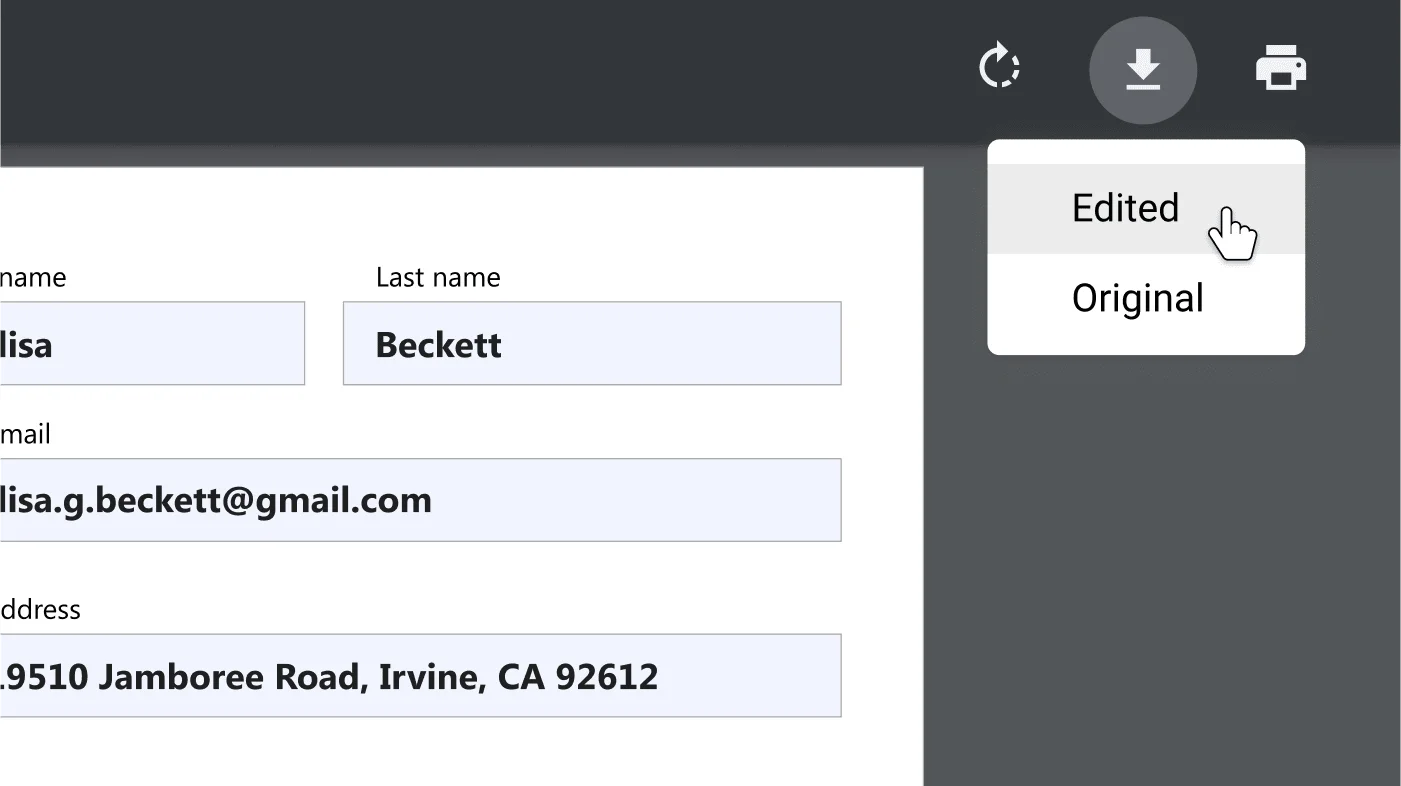 Bookmark all your tabs at once
Automatically open a set of pages on Chrome startup
Find what you're looking for, fast
Use Chrome keyboard shortcuts to save time
Reopen your last closed tab
Sometimes you realise a split second too late that you shouldn't have closed that tab. That's why Chrome lets you bring it back with a few simple key strokes.
Windows, ChromeOS & Linux: Ctrl + Shift + T
Mac: Command + Shift + T
Extensions
Add more functionality with extensions for Chrome.