St. Ghislain, Belgium
We're hiring!
Google hires the most qualified individuals from around the world. We make it a priority to hire from the local community whenever possible. We currently have more than 350 people working on site in full-time and contractor roles as computer technicians, electrical and mechanical engineers, catering, and security staff. Find available positions at our data center.
If you are a vendor or are interested in providing a service to Google, please provide additional information through our supplier interest form.
Working here
Who keeps our corner of the internet running? We asked a few Googlers about a day in the life at the St. Ghislain data center.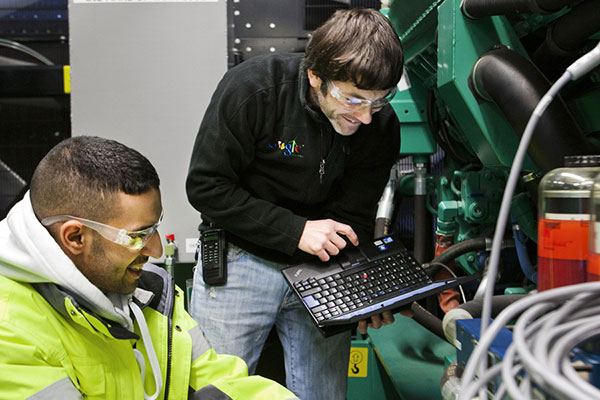 Mounir Ben Moussa and Ray Coss, Data Center Operations
It takes teamwork to keep Google running. Here technicians Mounir Ben Moussa and Ray Coss conduct generator maintenance. Mounir and Ray are part of a team that works on keeping the power and cooling systems operational at our center in Belgium.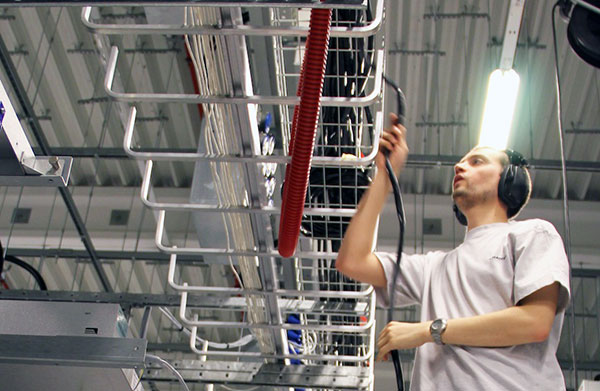 Matthieu Vanderdonck, Hardware Operations
Matthieu is the quality assurance (QA) lead at the St. Ghislain data center, which means he is responsible for installing and testing new machines. Prior to working at Google, he was an external contractor and IT service desk operator at the European Commission. When asked what is unique about the St. Ghislain data center, he notes the diversity of the employees: "You should hear the conversations during lunch. French, Flemish, English, Polish, Hungarian, Spanish, Greek, Italian, Portuguese, German...I'm not sure any other Google data center has such a diversity of origins."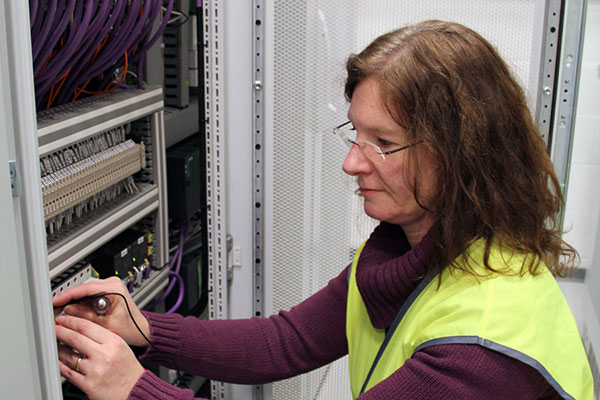 Joëlle Danloy, Data Center Facilities Technician
The mechanical leader of the data center operations team, Joëlle was in charge of the electrical design of the cooling modules during the construction of the facility. Working closely with the data center's control systems, she says, "Our monitoring tools help me organise daily maintenance operations and figure out how we can improve performance."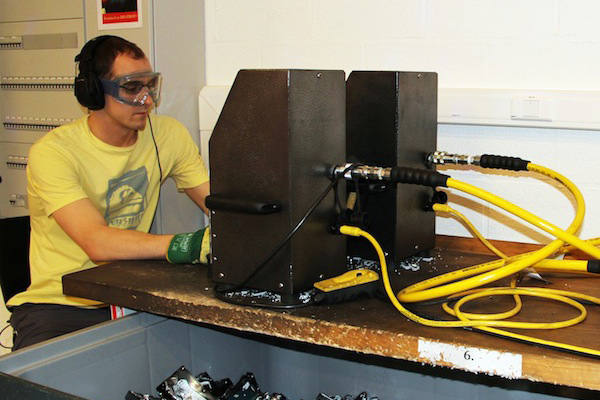 Christophe Vanderose, Data Center Technician Assistant
As part of the hardware operations team, Christophe ensures that all the Google services are running properly and that user data is secured. He fixes different types of devices like servers, switches, and optical fibers, and repairs faulty hard drives. "This is a really motivating job for several reasons," he says. "You work with advanced technologies, you can feel that the quality of your work has a direct impact on the quality of Google services, and you are always encouraged to learn new things and to progress in your career."