It's never been easier to create Street View experiences. Whether you're using a 360 camera, the Street View app, a DSLR or borrowing a Street View camera, we've got you covered with simple publishing tools.
360 camera
Tripod, monopod or helmet mount
Street View app
Proper spacing and lighting
Choose the camera and accessories that best suit your needs – or apply to borrow a Street View camera.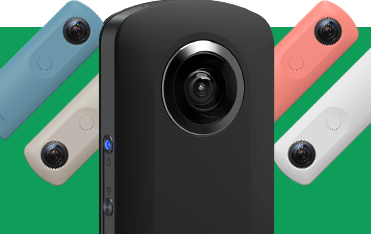 Ricoh Theta S & SC
Exceptional quality
A new 360 photo every 8 seconds
1.25 hours of continuous use
Theta S: $350
Theta SC: $300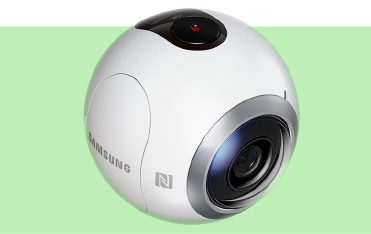 Samsung Gear 360
Swappable batteries and memory
A new 360 photo every 8 seconds
2 hours of use per battery
$350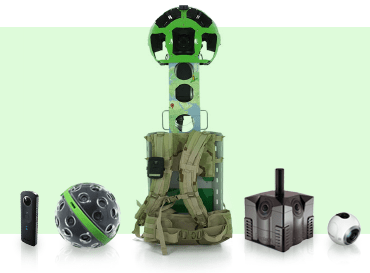 Google Trekker
The same camera Google uses
Captures constantly
Lasts all day
Available for loan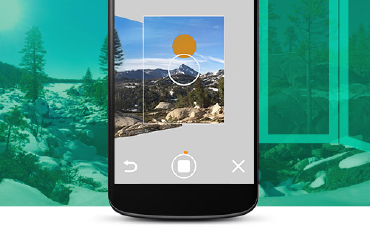 Manual Mode (in app)
A mode in the Street View app
A new 360 photo every 2 minutes
Requires practise
free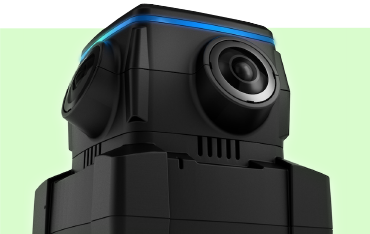 NCTech iris360
Packs special features
A new 360 photo every 2 minutes
4 hours of continuous use
$2,000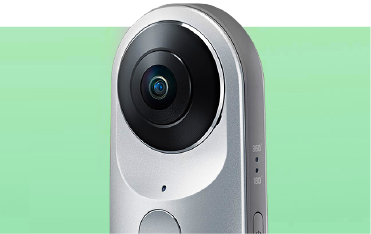 LG 360 Cam
Super compact
A new 360 photo every 8 seconds
2 hours of continuous use
$200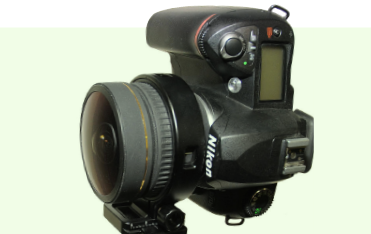 DSLR Camera Kit
Highest quality
All hardware and software included
Requires post-processing
$2,000
360 Camera Mount Kit
Compact and lightweight
Includes mini tripod, attachable monopod and helmet with mount
Great for indoors and outdoors
$50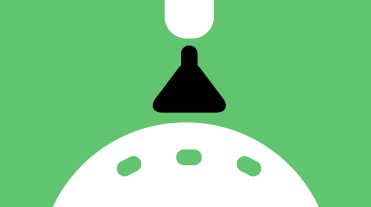 Helmet Mount
Lightweight
Easily installed
Fits most 360 cameras
$10