Features to take you further
With Chromebooks, we've reimagined every feature from the ground up to be smarter, faster and more secure. That means pairing an all-new OS with an all-day battery, so you can work from your favorite apps, anytime, anywhere.
Watch fun video tutorials to learn how you can do even more with your Chromebook.
Looks fresh. Feels fresh. Stays fresh.
Designed for flexibility and crafted with premium hardware, Chromebooks are made to fit beautifully and seamlessly into your day. They come with virus protection built in and they update automatically so that they always stay first-day fast.
Learn more about the specs
Reimagining computer specs
Most computers boast storage and memory figures. But when most of what you do is online, we can reimagine the hardware that goes inside to make the things that you do every day faster, easier and more enjoyable.
Camera
Paired with a beautiful display, Chromebooks HD web cameras give you a crisp, vivid image every time.
A precise stylus
Jot down a clever note or doodle the day away with one of the most versatile tools available. Many Chromebooks come with a helpful stylus so that you can make the most of apps like Google Keep and ArtCanvas.
Keyboard
Type in comfort with improved assembly design that delivers a more solid typing feel every time that you get to work.
Ports
Chromebooks are built with all of the ports you've come to rely on, so that you can charge other devices, transfer data, add storage, listen to music and stream 4K video – all without buying new accessories.
Bright and beautiful displays
Whether you're watching the latest Oscar winner or playing a new video game, everything looks better on Chromebooks' vibrant HD displays.
Security from the start
From the moment that you open your Chromebook, you're protected by multiple layers of security to defend against malware, viruses and accidental mishaps.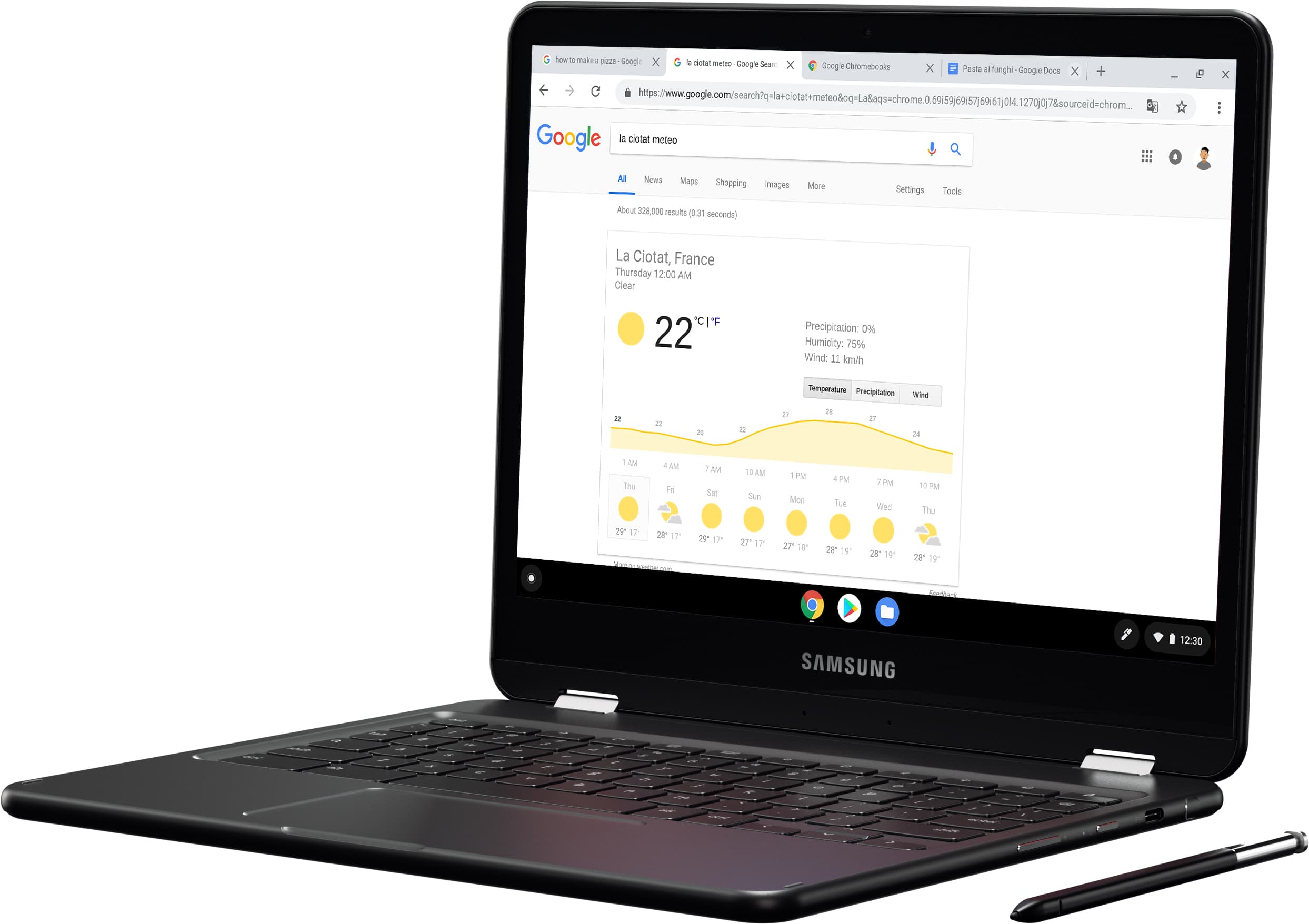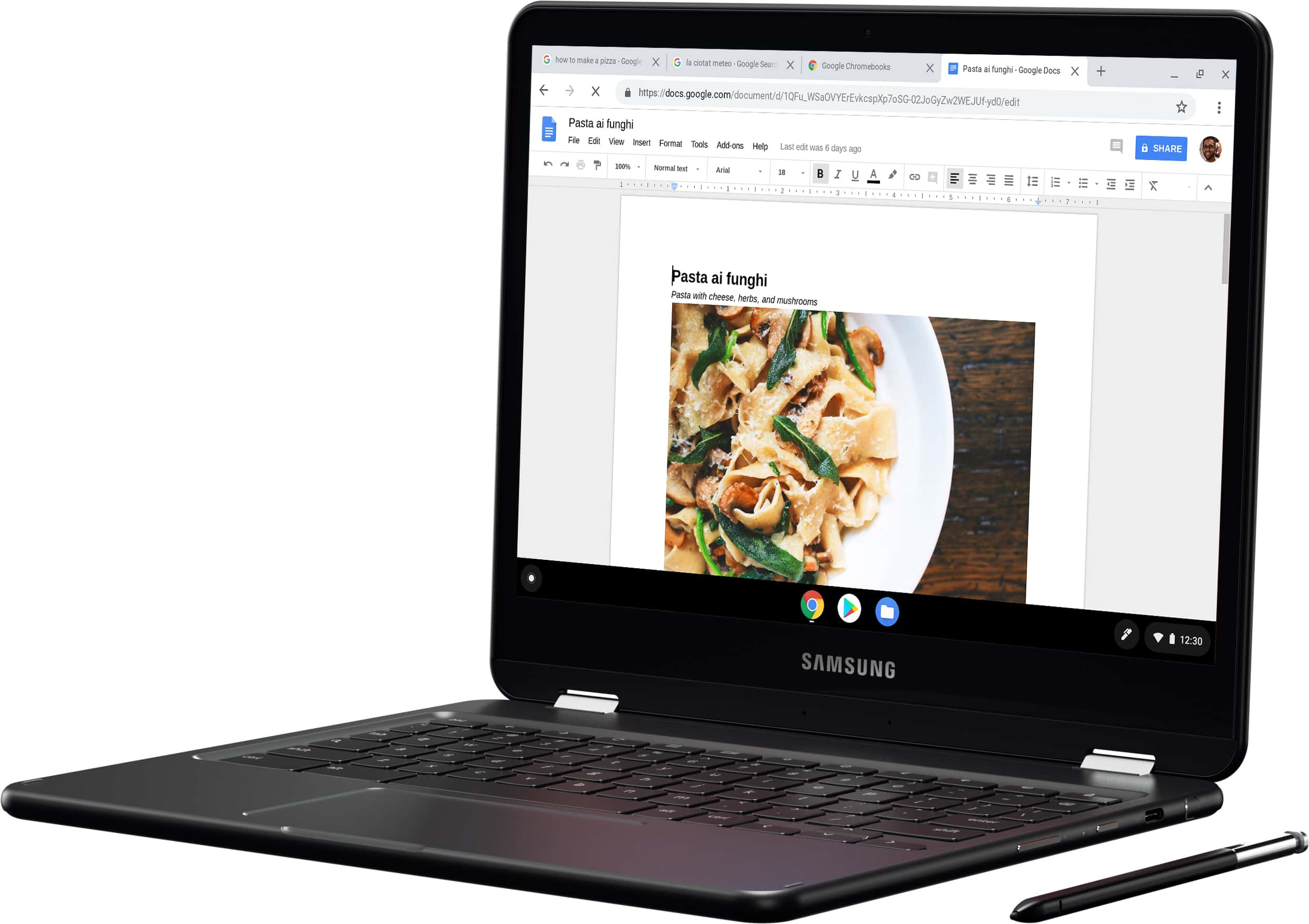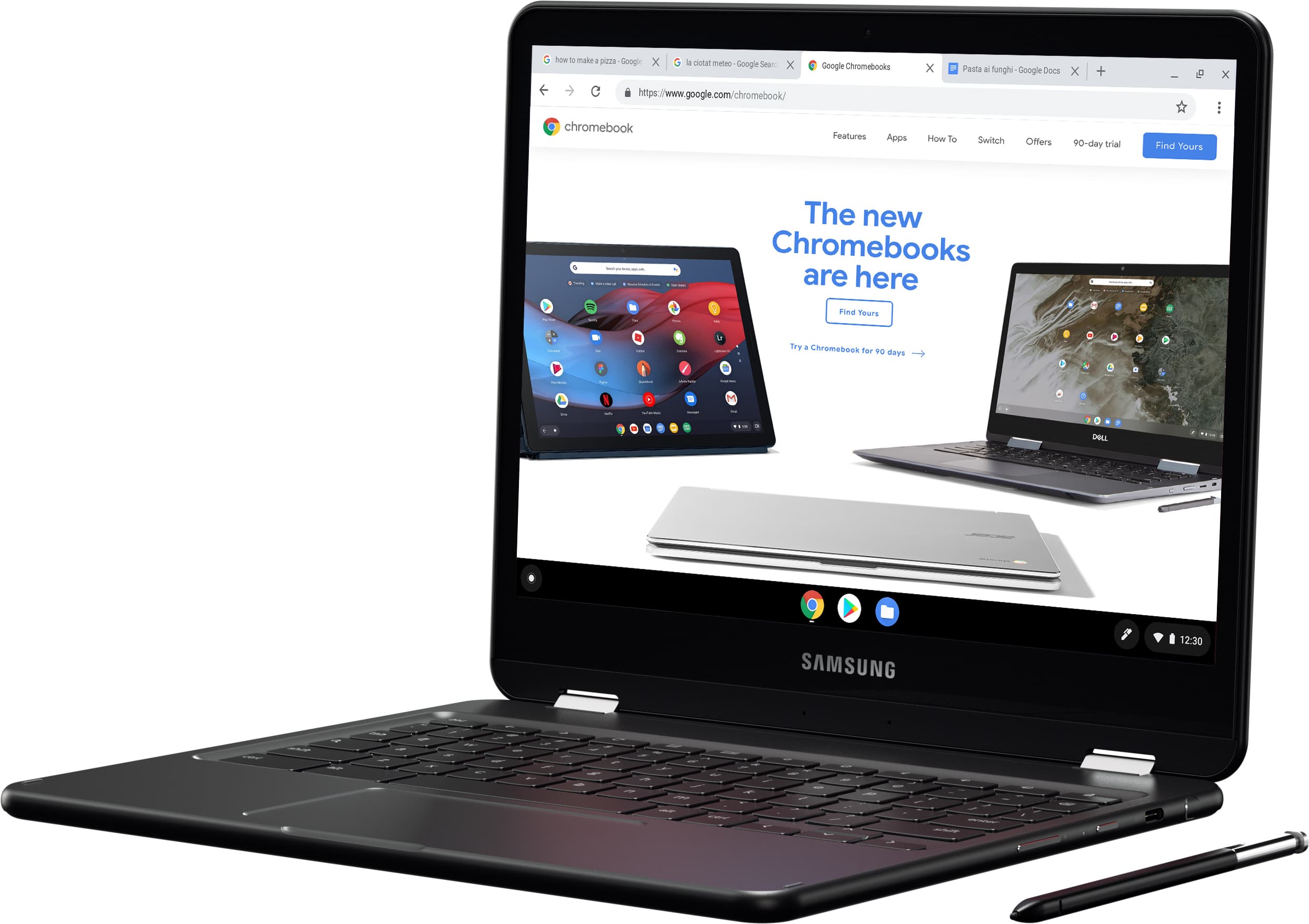 Isolate potential incidents
Google Chrome uses a process called 'sandboxing', so that every tab that you open is isolated from the important functions of your Chromebook. That means that even if your tab lands on a page that is infected by malware, it can't attack the rest of the computer.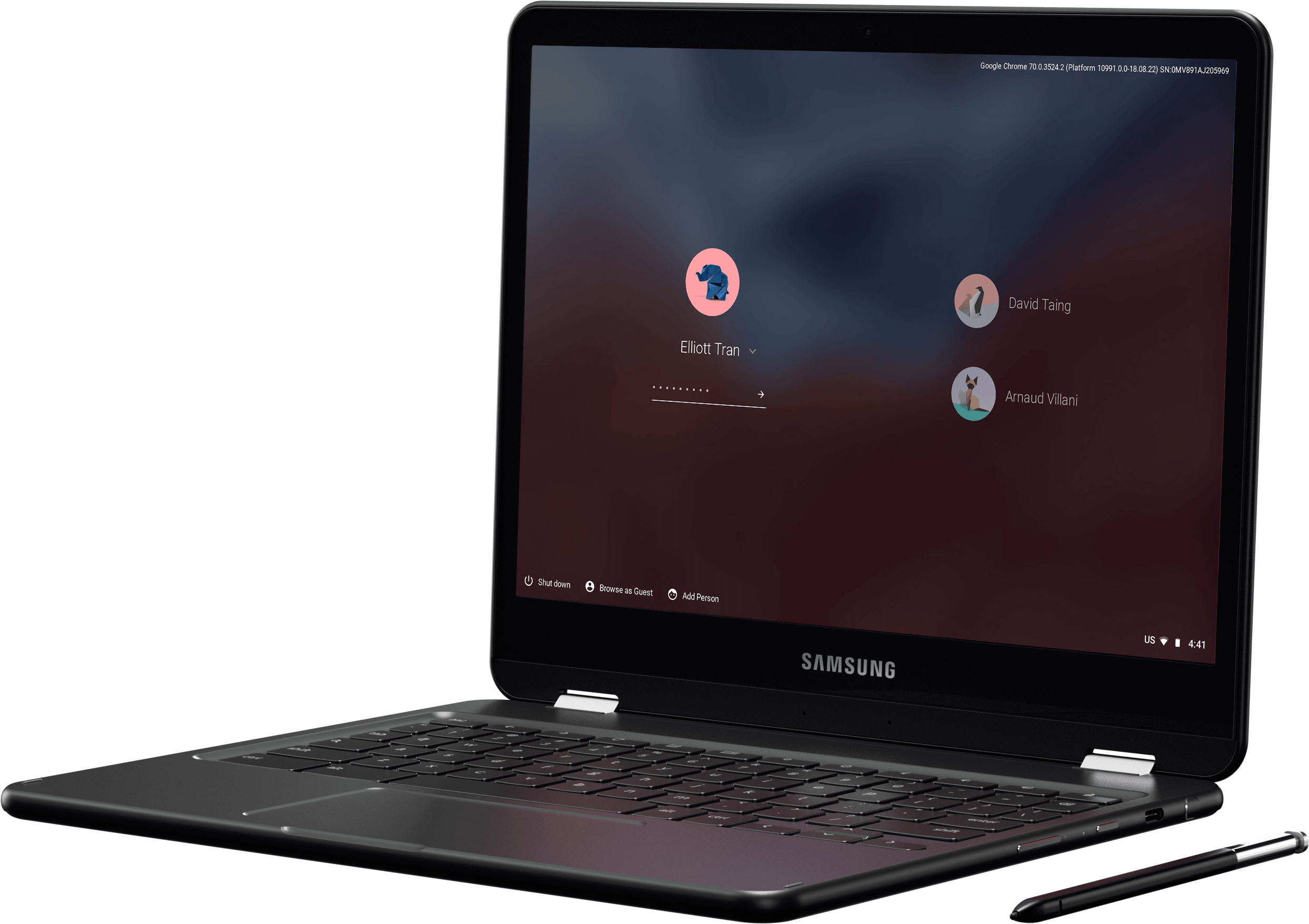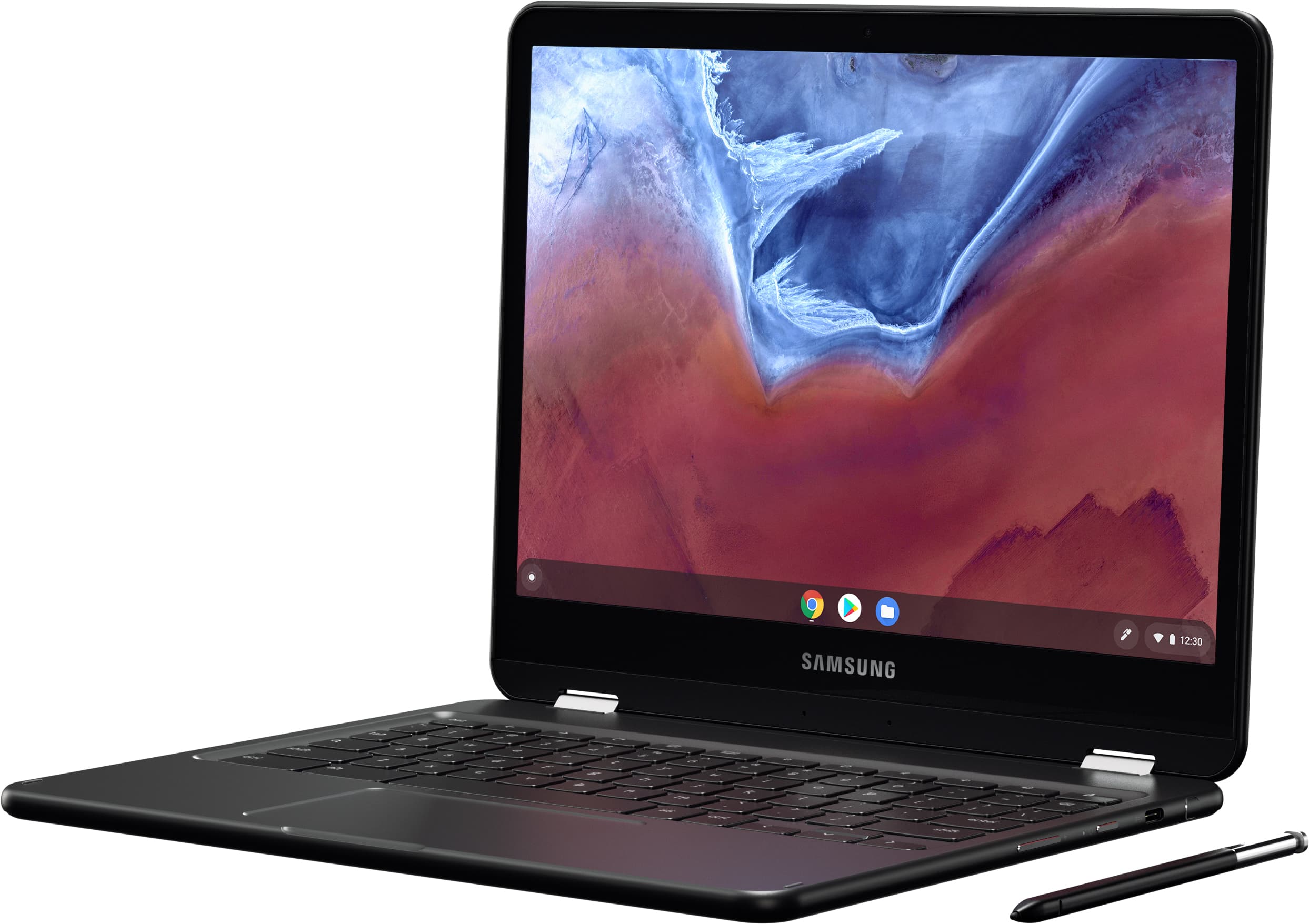 Power-wash known problems
In the rare cases where something does go wrong, a fresh start is just a click away. With the Power Washing feature on your Chromebook, you can easily refresh your device back to factory settings and get rid of any malware in the process.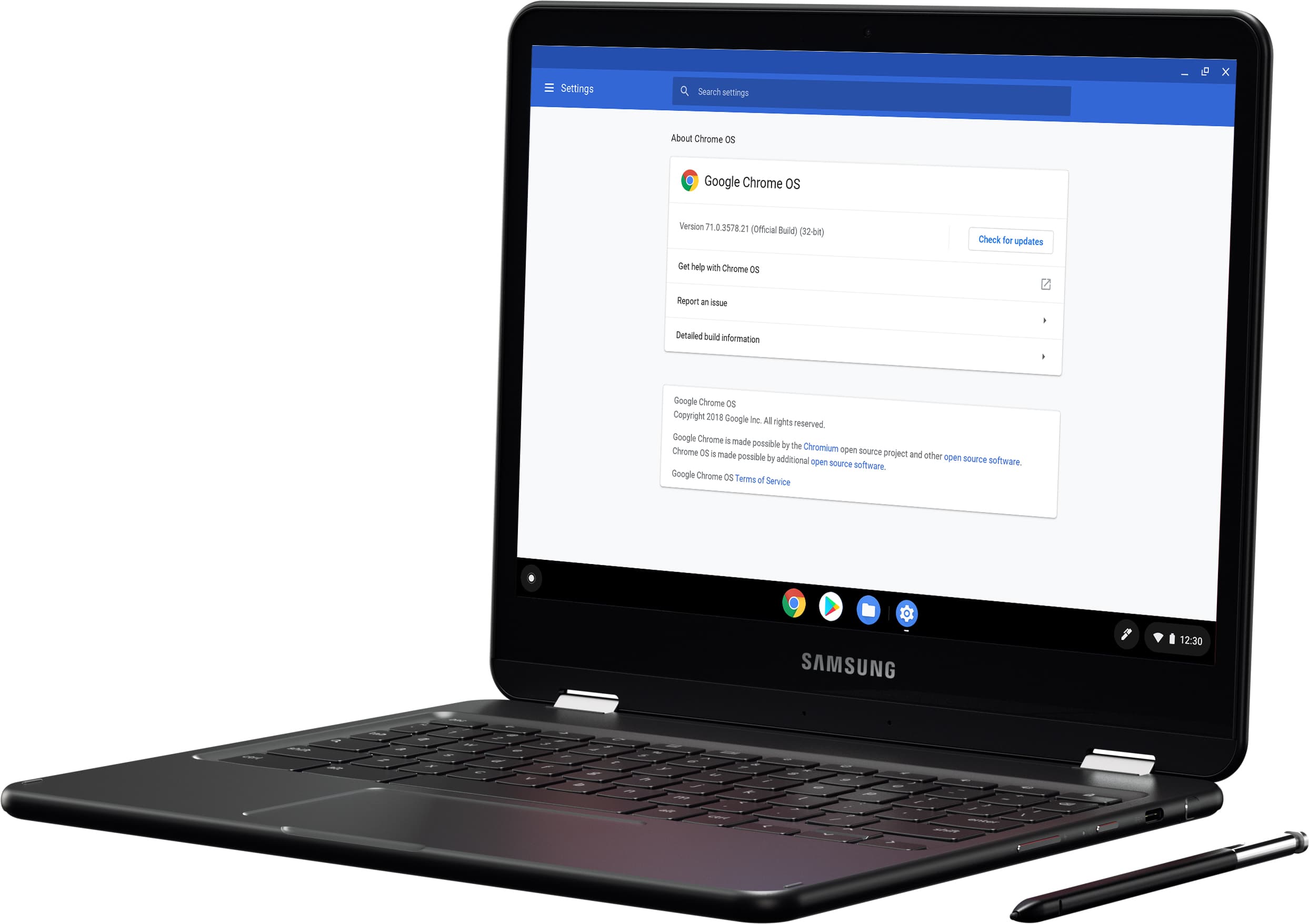 Stay one step ahead with auto updates
Your Chromebook automatically updates its software in the background so that you always have the latest and greatest security updates.
The power to keep going
The fight for the last coffee shop outlet is finally over. Every Chromebook comes with an 8-hour battery life, so that you can do more with every charge. That's 8 hours to work, play, watch and make, completely cord-free.1
Starts fast, stays fast
Chromebooks boot in seconds and update automatically so that they're always working at peak performance. No long load times, no confusing setup. Just flip it open and get going.
Stay seamlessly in sync
Chrome keeps your open tabs, bookmarks and recent searches in sync across your Chromebook, phone and tablet so that you get the best browsing experience on every device.
Tap into a world of apps
We put the power of the Google Play Store to work on every Chromebook, so that you have access to all your favourite apps, now on your phone, tablet and desktop.
1. The typical Chromebook yields an average of 8 hours of battery life based on a full charge.