Chrome protects your privacy and puts you in control
Keeping you safe and secure online is part of Chrome's DNA. With intuitive privacy controls, Chrome lets you adjust settings and customise a browsing experience that's right for you.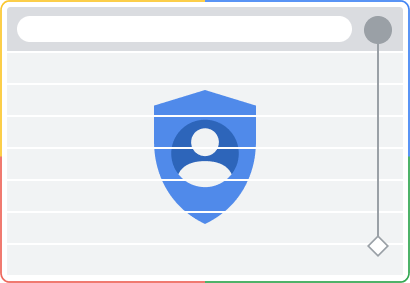 Confirm your online safety
Chrome's safety check helps ensure the overall security and privacy of your browsing experience. It will notify you if any passwords saved in Chrome have been compromised, flag dangerous extensions and make sure that your security protections are up to date.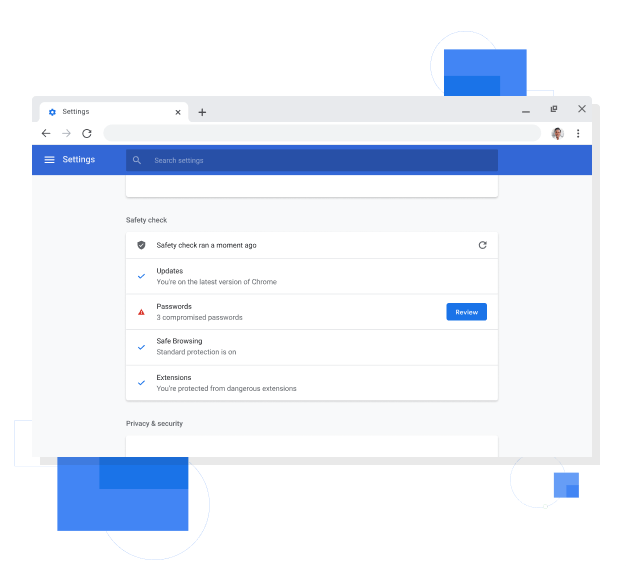 Powerful controls that are intuitive to use
With Chrome's privacy controls you can clear your browsing history, manage cookies and control website permissions, like access to your location or camera.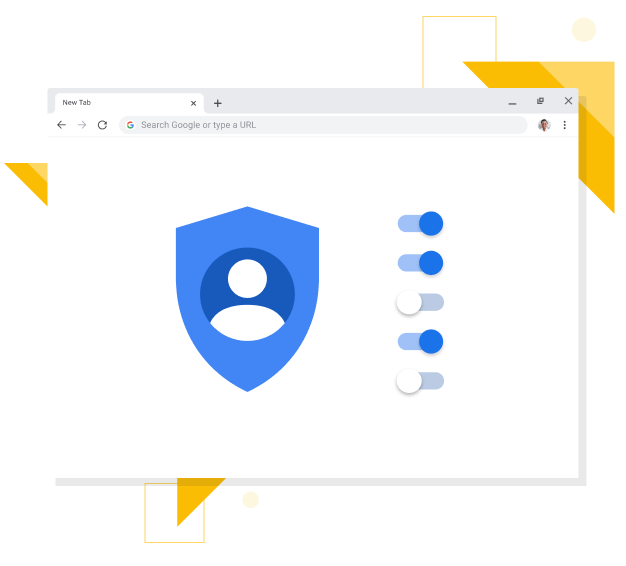 Security that you don't have to think about
Chrome gets updated every six weeks, so you can get the latest safety features and fixes, protecting you from security threats like malware or phishing.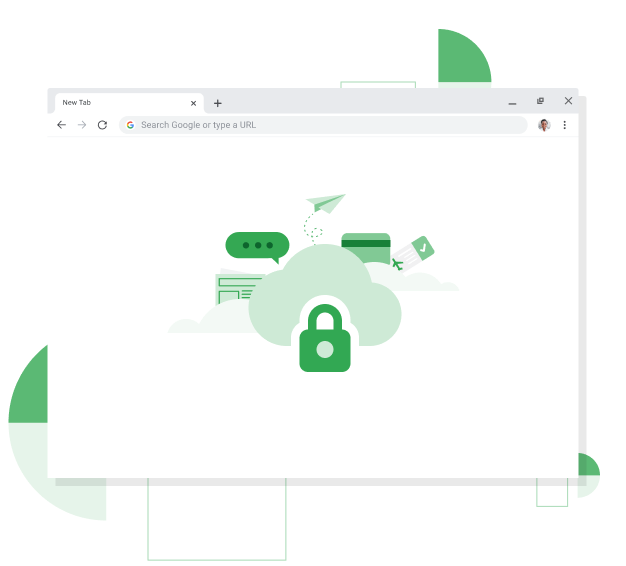 Learn how Chrome helps you
From delivering a personalised news feed to convenient password management, Chrome is built for convenience. You can always manage your experience with Sync or privacy controls that let you delete your browser history and more.