Features
Chrome makes it easy to put modern HTML5 and web apps into the classroom without worrying about legacy browsers' ability to keep up.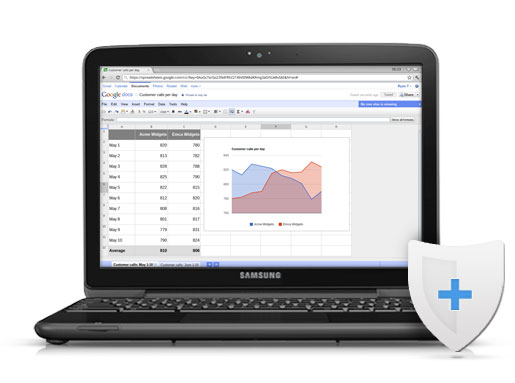 Speed
Speed boosts learning. That's why Chrome is built to be fast in every way — starting up from the desktop, loading web pages and running rich, educational tools. Chrome runs fast even on lower-end machines, which can save money by extending the life of your current hardware.
Security
Google Chrome for Education uses technologies like Safe Browsing and sandboxing to help protect students and teachers from malicious websites, viruses, malware and phishing attacks. In addition, Chrome's cross-site scripting protection offers added security against sites that try to attack school networks or steal user identities.
Google Apps for Education
Chrome was designed from the ground up to optimise the Google Apps for Education suite of products. Chrome supports many features that aren't available from other browsers, including Offline Gmail, Docs and Calendar, as well as desktop notifications and editing features like drag-and-drop and cut-and-paste.
Simplicity
Chrome is easy to deploy and manage. Instead of spending time policing browser configurations and Internet access, IT admins can customise and deploy Chrome as needed. For example, they can enforce usage of certain extensions and Chrome Web Store apps via group policy for all students, while giving teacher groups access to different apps, extensions and sites by default.
Customisation
The Chrome Web Store offers hundreds of education and collaboration extensions and applications that you can bundle with Chrome and distribute to students and teachers. Complete HTML5 support without OS upgrades lets students and teachers run powerful, scalable web apps on Windows, OSX and Linux.
Upgrades
Deploying Chrome means better performance and security without having to upgrade your OS or buy expensive client software. Keep your current browser to run legacy apps in Internet Explorer and deploy Chrome throughout your school to take care of the rest.