Be just a Google search away.
Whenever people search Google to find the things they need, your ad can appear right by their results. Plus you only ever pay when someone clicks to visit your website or calls you up.
1.

Create your ad.

Start by writing an ad that tells people what you offer — then pick the search terms that will make it appear in the Google results. Now just set a daily budget, and you're ready to go live.
Casa Kids
www.casakids.com
Custom kids room and furniture
2.

People see your ad on every internet-enabled device

Whenever someone types your keywords into Google, your ad could appear in their search results. You'll only ever pay when people click it to visit your website or call your business.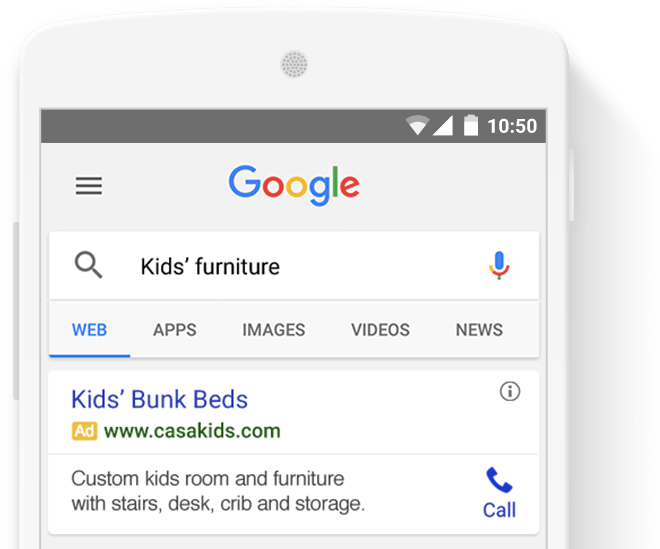 3.

Measure, learn, and grow.

Once your ads are up and running, you can make changes or get performance reports anytime. You can also run different ads to see which ones work best.