Renewable energy
We're promoting cleaner energy for a better future.
In 2017 Google achieved a great milestone: purchasing 100% renewable energy to match consumption for global operations, including our data centers and offices. Although we have a solar farm on our Belgian data center site, building clean energy sources on data center sites is often not possible. The places with the best renewable power potential are generally not the same places where a data center can most reliably serve its users. And while our data centers operate 24/7, most renewable energy sources don't — yet.
So we need to plug into the electricity grid, which isn't currently very green. That's why we're working to make the electricity supply greener as a whole — not just for us, but for everyone.
We've added renewable energy to our communities.
By purchasing renewable energy from wind and solar farms, we're adding new clean power near our data centers and the communities around us. We found an opportunity in Power Purchase Agreements (PPAs) — long-term contracts to buy clean energy from a particular producer.
When we enter into a PPA, we choose projects that add new renewable energy sources to the market. By providing developers with a solid commitment, we help them get the money they need to finance new clean energy facilities. In exchange, we get clean energy at competitive prices, as well as the renewable energy certificates to help reduce our carbon footprint. Together, we make the grid a little bit greener.
We're investing in a brighter future for the whole industry.
We're going beyond investing in renewable energy for our own operations — we want to grow the industry as a whole. Not only have we invested $3 billion in renewable energy projects, but we freely share technology that might help others study and respond to environmental challenges.
Learn how we're solving for sustainability.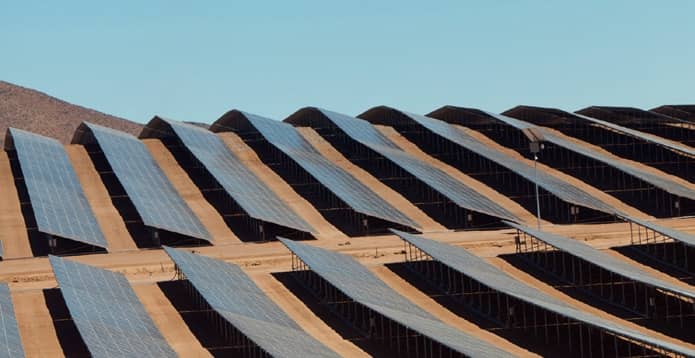 The Google Environmental Report
To meet the challenges posed by climate change and the need for resource efficiency, we work to empower everyone — businesses, governments, non-profit organizations, communities, and individuals — to use Google technology to create a more sustainable world. This report is a chance for us to reflect on what we've achieved, the lessons we've learned along the way, and the opportunities and challenges we see ahead. Download the report (12.2 MB pdf).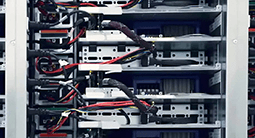 Data Centers and Machine Learning
The virtual world is built on physical infrastructure, and all those racks of humming servers use vast amounts of energy. Together, all existing data centers use roughly 2% of the world's electricity; if left unchecked, this energy demand could grow as rapidly as Internet use. So making data centers run as efficiently as possible is a very big deal — and that's what we've set out to do.