HP Chromebook 11
Made with Google. For everyone. For £229.
Please read this important announcement if you purchased an HP Chromebook 11 before 1 December, 2013.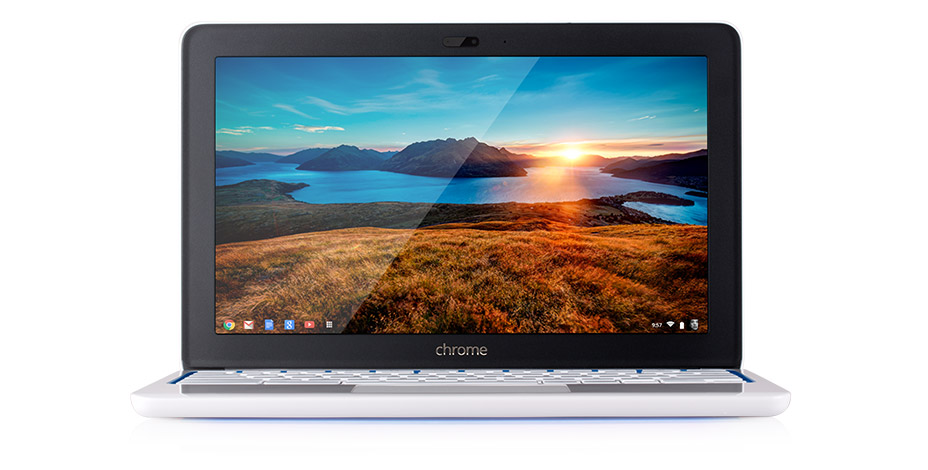 For every day
Relax with your favourite music, write a report in Google Docs or put the finishing touches to a family video. Your Chromebook has 6 hours of battery life, slips easily into a backpack or handbag, and weighs just over 1 kg – so it's equally comfortable at home or keeping up with the things you do every day.