Google Earth for mobile
Take flight over new 3D imagery of entire metropolitan areas or let the tour guide show you the way.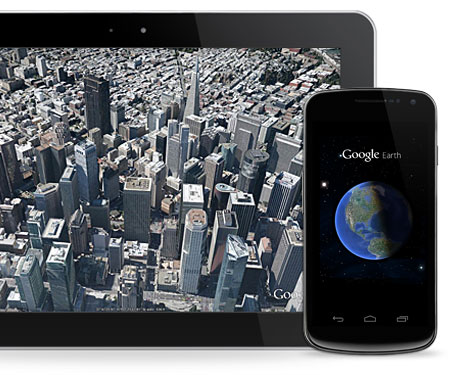 Download for Android
Google Earth for Android devices
Available from the Google Play store.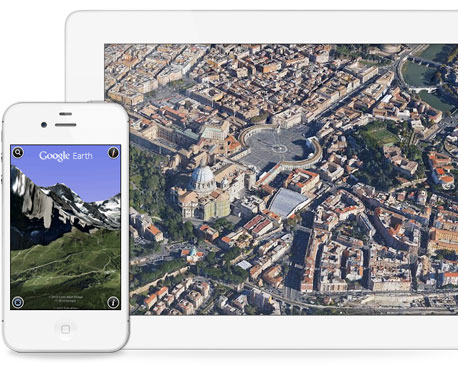 Download for iOS
Google Earth for iOS devices
Available from the App Store on iTunes.

Visit from your mobile device
Go to m.google.com/earth using your phone or tablet's browser or scan the QR code above to download Google Earth on your mobile device.