Dublin, Ireland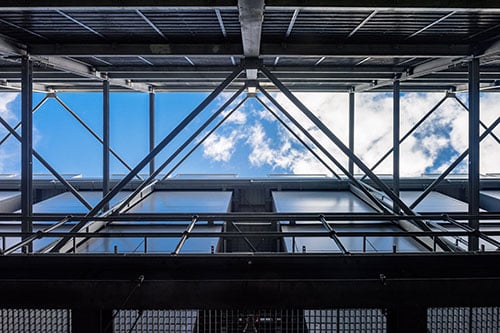 Cooling with air
The advanced air-cooling system at the Dublin data center takes advantage of Ireland's climate to keep our servers up and running.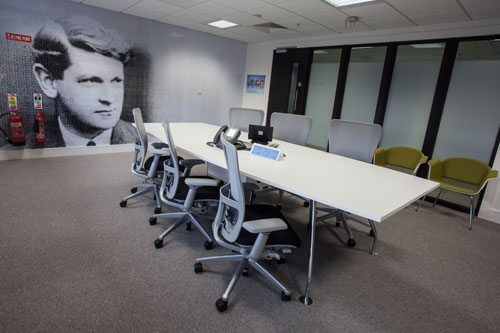 Famous Irish figures
Conference rooms at the Dublin data center are named after famous people in Irish history, from 16th century pirate Grace O'Malley to Irish leader Michael Collins (seen here).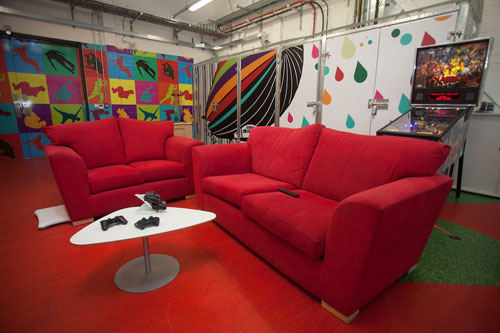 Work-life balance
Employees take breaks together in the game room, pictured here. They also take tea time seriously at the data center, gathering in the kitchen at 4:00 every afternoon.
Google is proud to call Ireland home to one of our data centers.
Dublin has been home to Google's European headquarters for many years now, and we're proud to have built one of our data centers in the city, too.
In September 2011, we announced that we would invest €75 million to convert a warehouse on an industrial site in West Dublin into our third energy-efficient data center in Europe. To date, we've invested approximately €500 million to build and operate data centers on our Dublin site.
The facility, which became operational in September 2012, has an advanced air-cooling system that takes advantage of Ireland's weather to keep our servers running smoothly. As a result, the data center does not require any costly, power-hungry air-conditioning units. This is part of our effort to use as little energy as possible and operate in an environmentally responsible manner.
We've been in Dublin for some time now and we greatly appreciate the welcome and support we've had in the city. We've always said we're here for the long-term – and our data center further confirms this commitment.
Why did Google choose Dublin?
Dublin has the right combination of energy infrastructure, developable land, and available workforce for the data center. We were able to take the same approach to construction as we did in Hamina, Finland, using local engineering and construction expertise to redevelop an existing building.